Association practice 2016.05.21
Targeted at beginner "Niigata curling Beginners CUPWe have to start recruiting. "。A beginner each other of the game、Let's enjoy more curling。Towards the curling history less than two years and those of junior can join anyone。Join us in the direction of outside the prefecture are also welcome。Also、To be held on race dayBody 験 willEven during the reception。Here you can participate even if you do not know the inexperienced a rule。For more informationNiigata Asahi Alex Ice Arena home pagePlease refer to the "Notice" of。
◇ ◆ ◇ ◆ ◇ ◆ ◇ ◆ ◇ ◆ ◇ ◆ ◇ ◆ ◇ ◆ ◇ ◆ ◇ ◆ 
It has more than 40 people if I notice also Niigata competition population、There is no week that does not become a full house。Practice meeting the 3 seat in the charter also this day。Easier to practice because it was made much it may be ice of quality this week、I was able to very intensive。Arena staff everyone、I am always grateful for your help。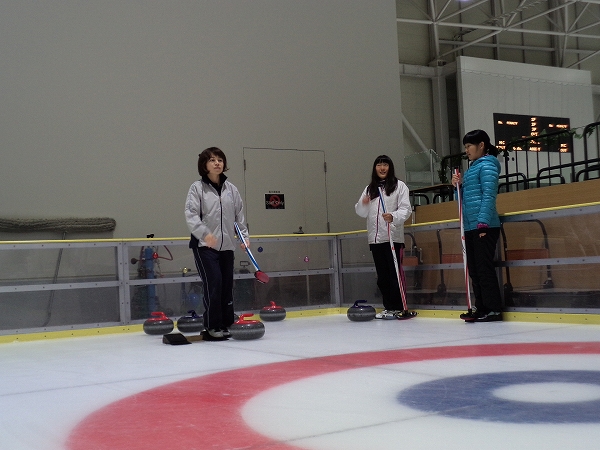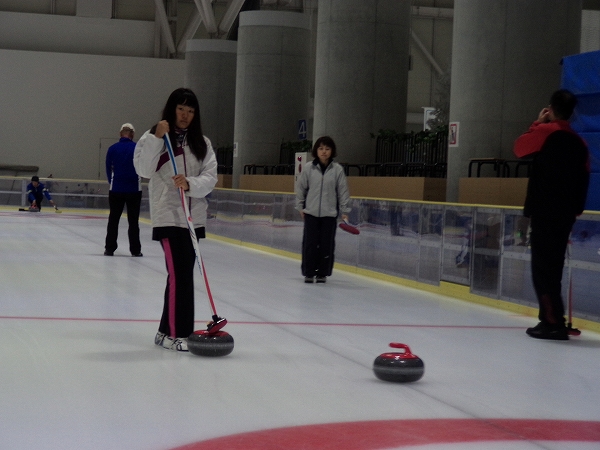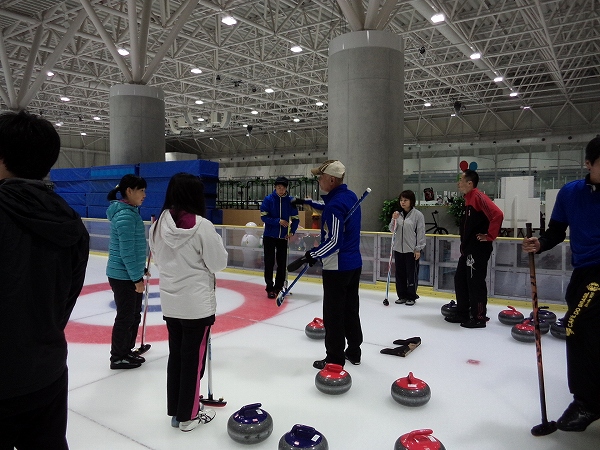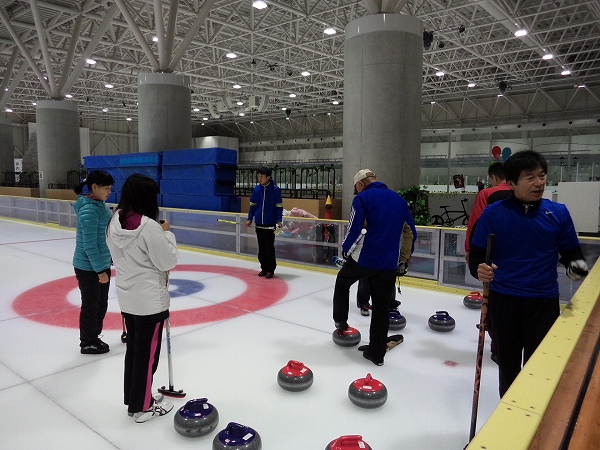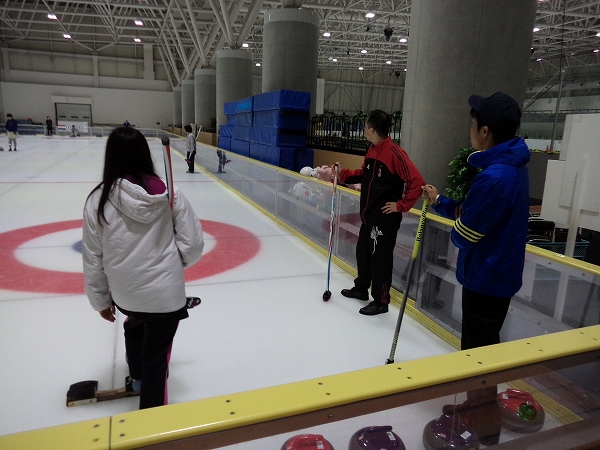 Even if much trouble started curling in Niigata、Also are many people who would go to outside the prefecture in such relocation。But when you go home you who participated in practice。I am happy。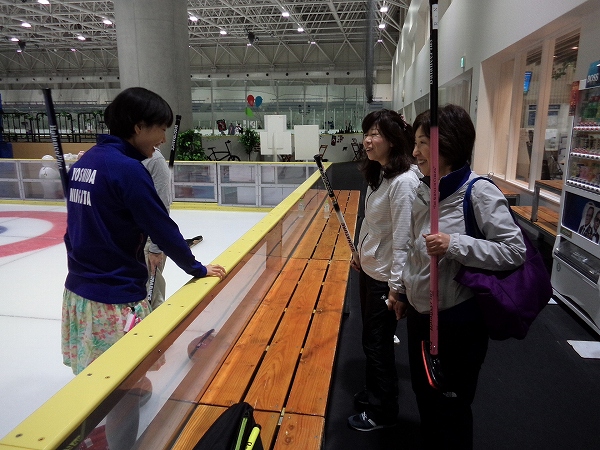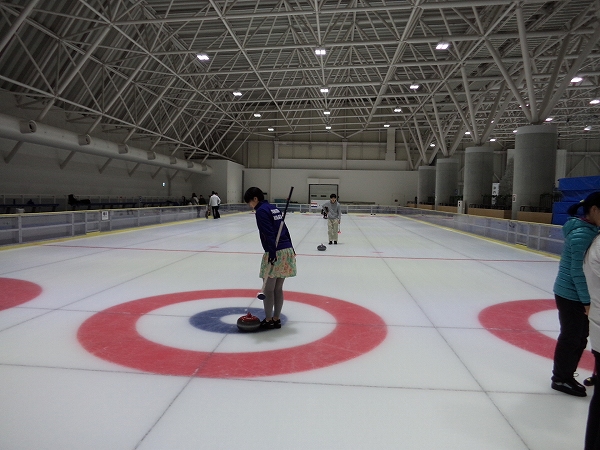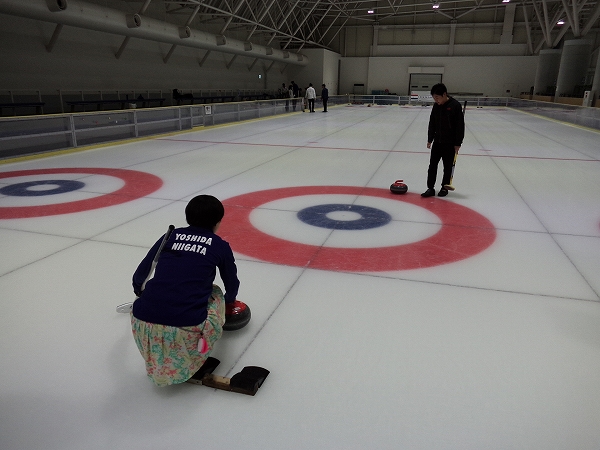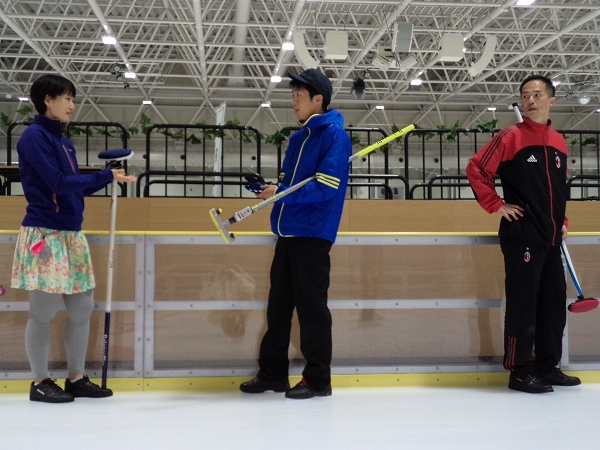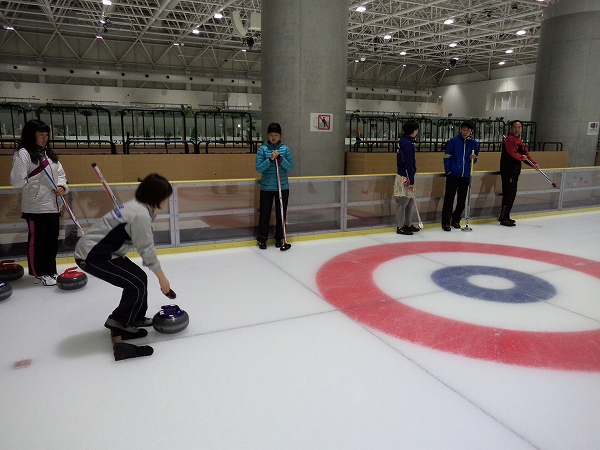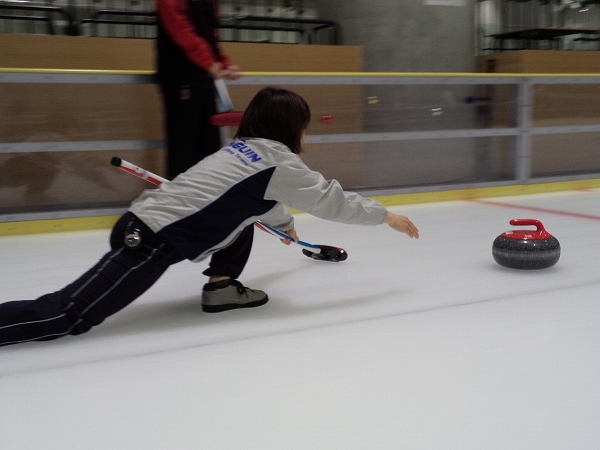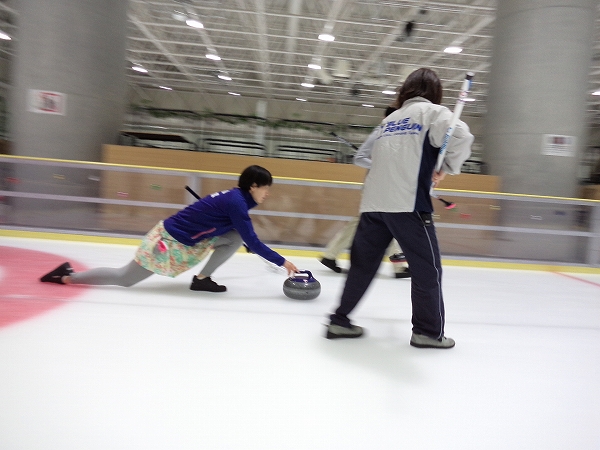 Also participated Shinshu Grand Prix appearance of sets of the previous week、Seriously in efforts。AC in the tournament、Not the reason、That's right have learned the importance of remembering the body。After joining the competition practice motivation also MAX!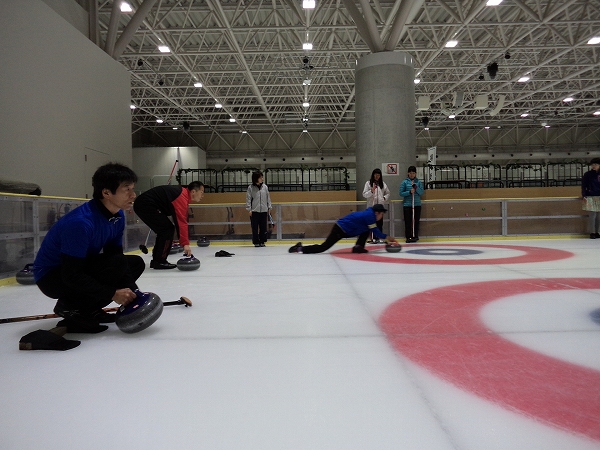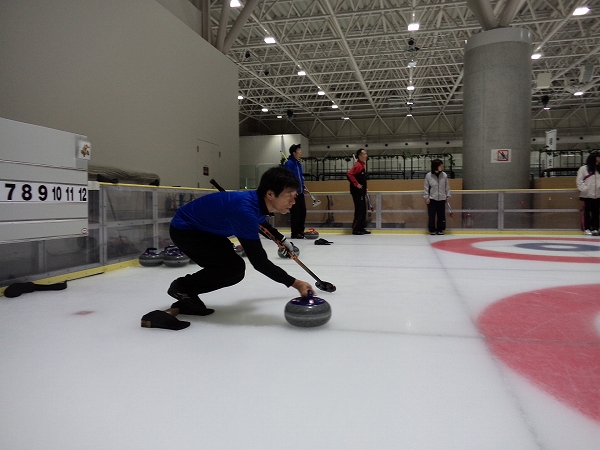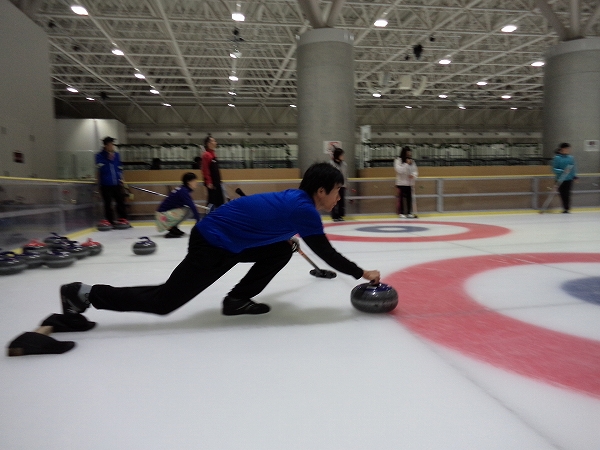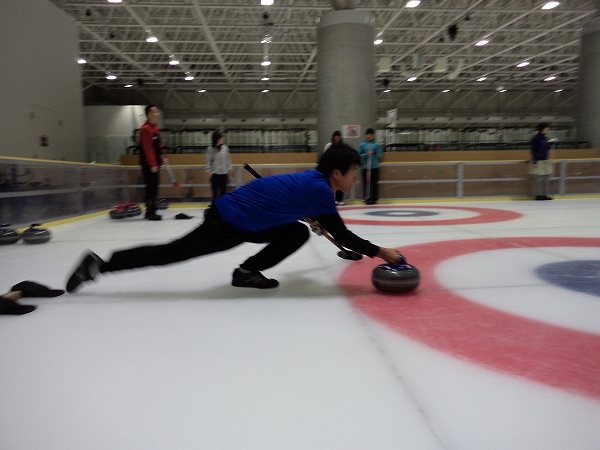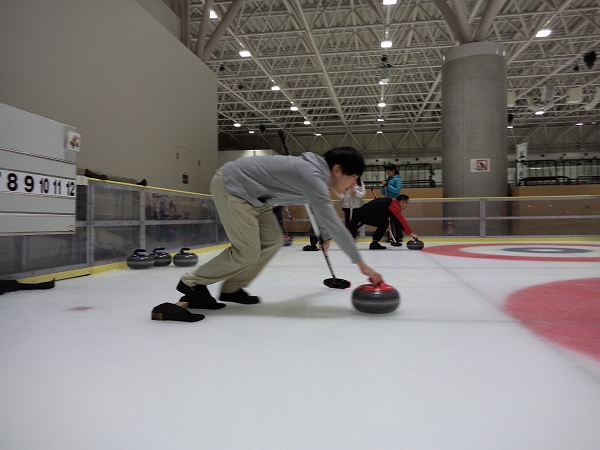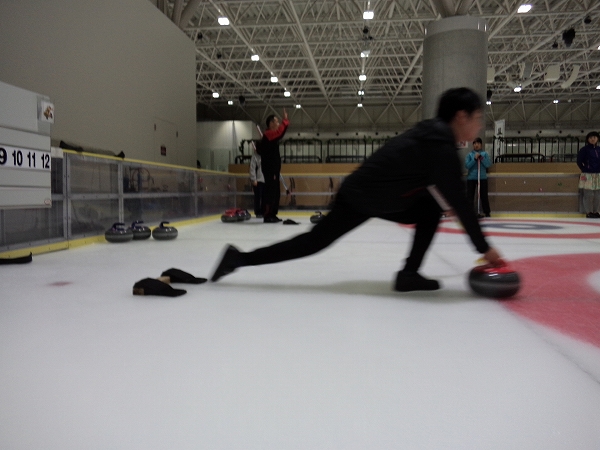 This week leadership team of、Every one of the New lagoon of top form in the current league leaders。Next week is scheduled for Nagano tournament。But is the place you want to be, such as the final adjustment、Guidance of rookie's who is also important。I try a fun and easy-to-understand lessons。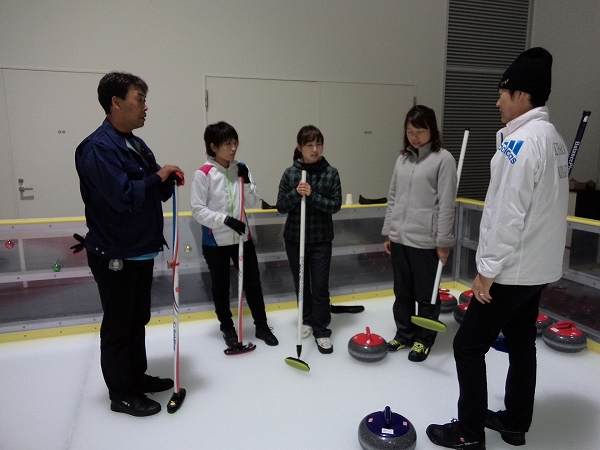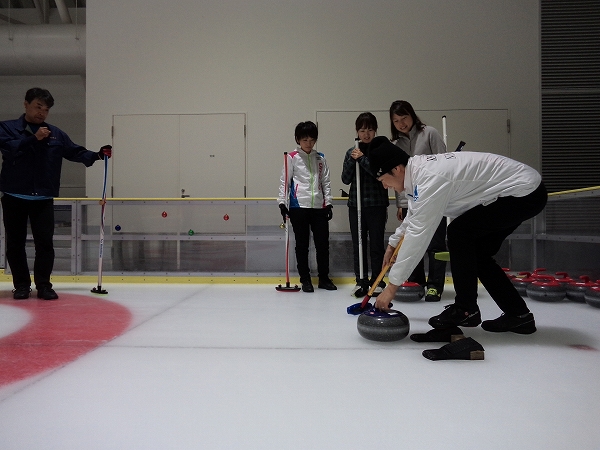 There was a practice menu called "line dance" that I had taught in the last year of JCA school。Adjust a sweep、Stop the stone on the center line、It is practice for the sweeper and skip。Whether put a tightly center guard at a critical moment is、It will affect the outcome of the game。Do you happen to、What are you the practice!?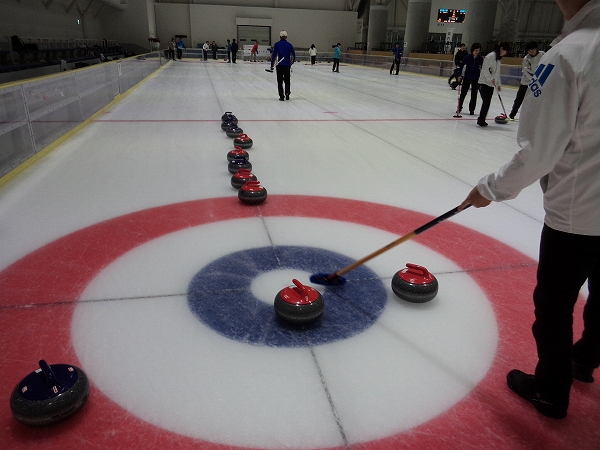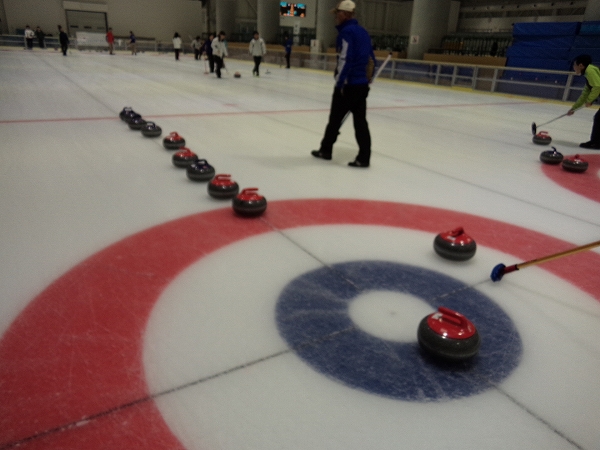 It was later asked、Was a practice that different。
League "team NIKONIKO × Shumoku Club"。Meet the TeamWhile some of the page、Here of the Arena is located in a place called Niigata Chuo-ku Shumoku (events)。Also visited to practice every week、There is a lot of people who do not know the surprising。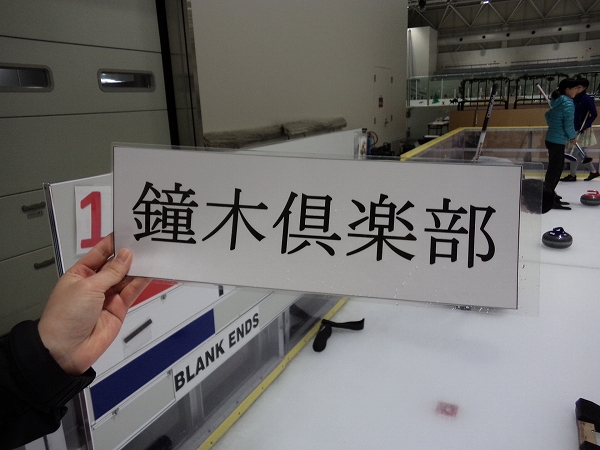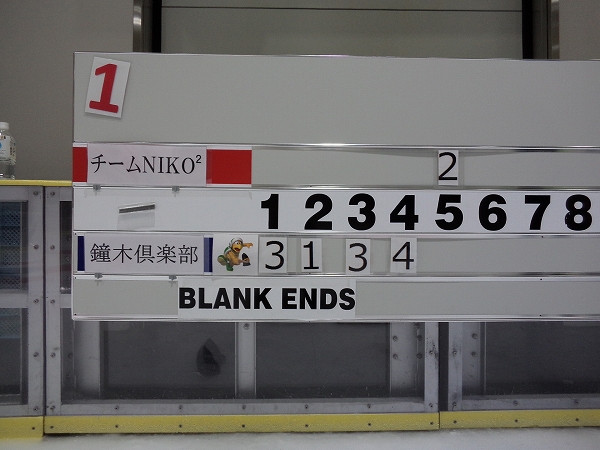 4 victory prevailed Shumoku Club。Along with the New Lagoon lead。Next week is the team Kashiwazaki is the emergence of the current three wins。
Coming week、New lagoon and Shumoku club of attending to the novice tournament 2016 to be held in Karuizawa was done this after practice match。Participation in multiple team is after a long time。Both the utmost fun、I would like to have learned at。I'm off, see you lateeer!