Azumino Branch News from
Than Mr. K of Niigata Prefecture Curling Association Azumino Branch、Okaya citizen curling tournament of the report has arrived。I mean ...、Did I such thing Branch! ?
2015Curling classroom of Okaya began from November bottom line、Citizens tournament was held on 3/6 (day)。
Watakushi、And it was a little blow the senior wind、By pulling in two junior of the company we have been (involved in?) War。But it was rather less seems participants this year there are various of your pillar festival relationship of Suwa、It was a fun tournament of hardball。
Of this participation team curl · loss (← Carlos)。Watakushi + is a war in the two junior curling history two or three times。The result was fourth place to get a diploma!
Guts pose we jump out。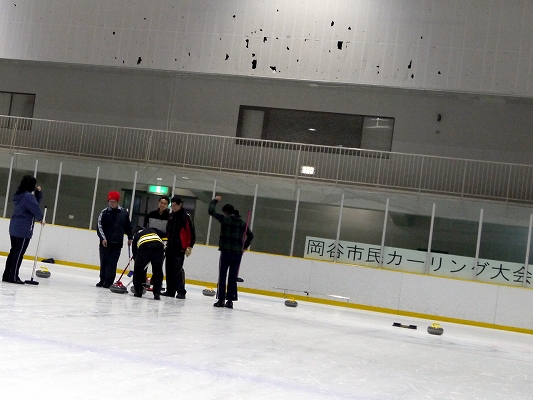 High touch of a mix friend or foe。If you and what happened ...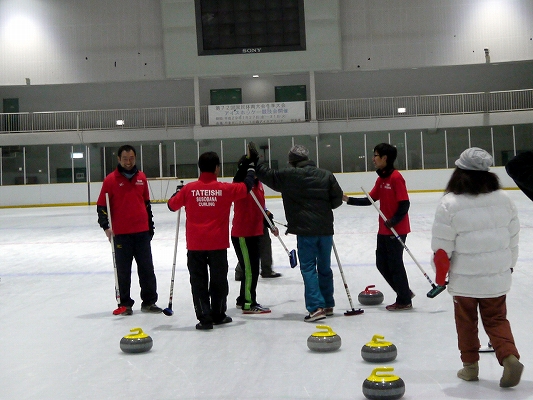 Red of 5 Ender achievement!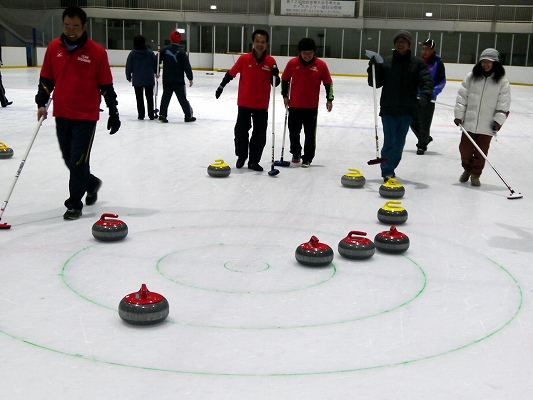 Following the end I thought whether there game is an amazing ...
5 Ender achievement of yellow ...!
Reverse second only to reverse、It was a scramble interesting development of the mass point。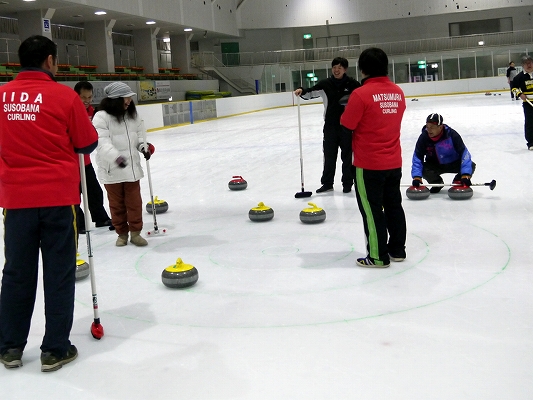 Each other seriously in the Association members to each other in the game。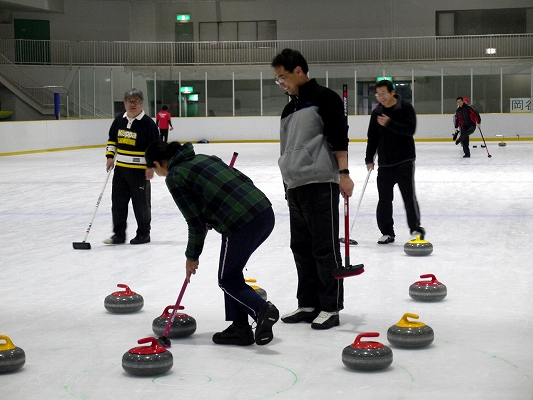 Winning "Susohana 2" Mr.。We have our your participation every year over much high speed for 1.5 hours from Okaya。Victory Congratulations!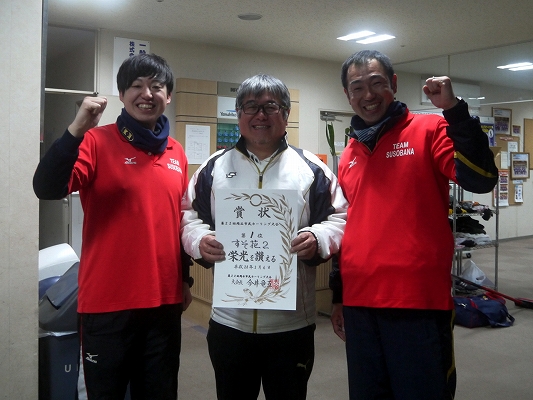 Runner "Carlin" Mr.。The past few years、We who participated in the classroom without nearly every single。Clean delivery form that not be called so the other beginners is characteristic。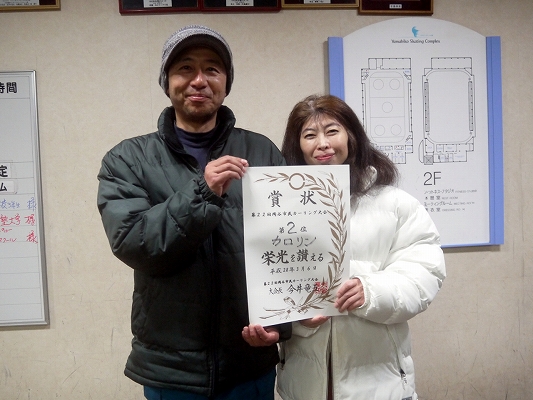 Yamabiko skating Forest Ice Arena of Okaya because of the skating rink、Although it is the slope of the absolutely link、Since the use relatively condition of a good seat、Rather than a game of wins mon that there tend to put in a novice tournament、Strategic curling seems curling was waged。
Also we are also welcome in the classroom of the next season、Niigata that can curling for the full year、Karuizawa、I am glad and enjoy curling all means in the future at a facility such as Lake Yamanaka。
Everyone who participated、Apparently it was cheers for good work!
(Niigata Prefecture Curling Association freely associate member? Arbitrarily Azumino branch? K)
K's、Thank you up without permission the Azumino branch(Lol)。We will be immediately appointed to the Branch Chief。Branch in the future News from、We look forward to。
※facebookBut in Niigata Prefecture Curling Association pages we have stood up。Everyone、nice to meet you!