I took part in the cherry-blossom viewing curling tournament of the spring。
Aomori "Michigin dream stadium" in participation report was held under the auspices of Aomori Prefecture Curling Association's "9th" Spring Hanami "curling tournament" has arrived。
---
It is a local report
It left the Nagano and Niigata early in the morning、We arrived in Michigin Dream Stadium。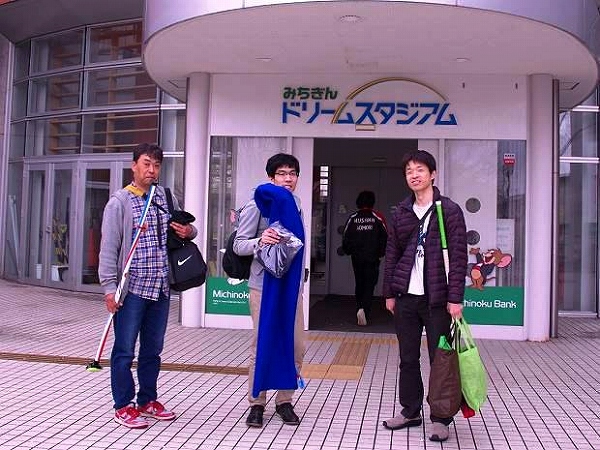 Niigata Prefecture Curling Association Azumino Branch K Hayashi's Photos Nagano resident
S well, who grew up in Kashiwazaki birthplace Niigata curling
I well, who began to walk a curling life in the Ice Arena in Niigata
Although not reflected in participation in the N field is also this time player of the bank photographer
Everyone has also Ngong Bukkake for the first time of excitement and feelings in Aomori。
You enjoy the game schedule and the cherry blossom viewing of three days (here the main?)。
Congress gather from all over the country of curler。
Deepen exchanges with people of other prefectures、Niigata of curling also come to appeal!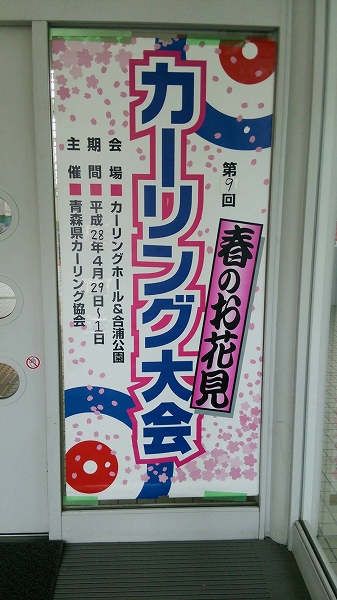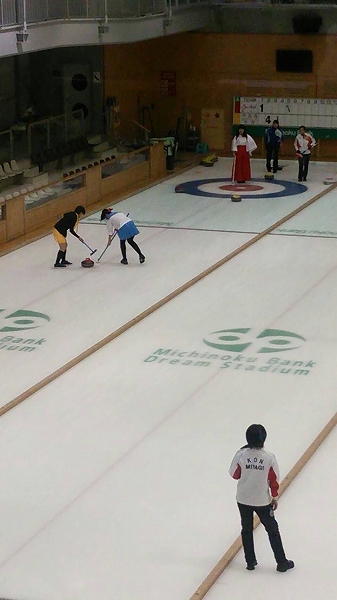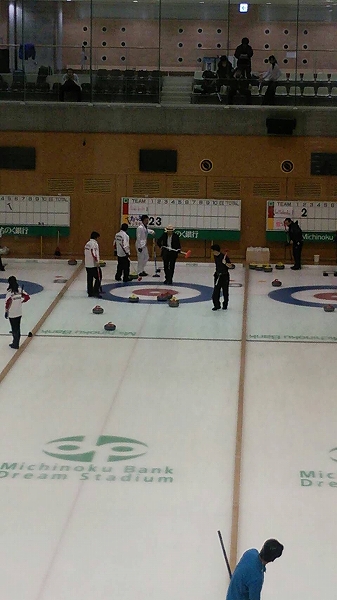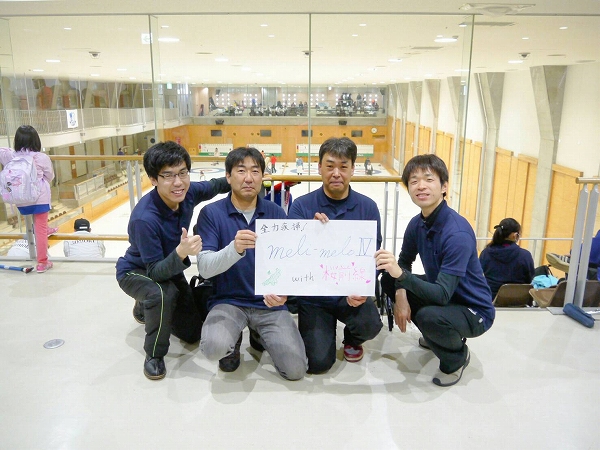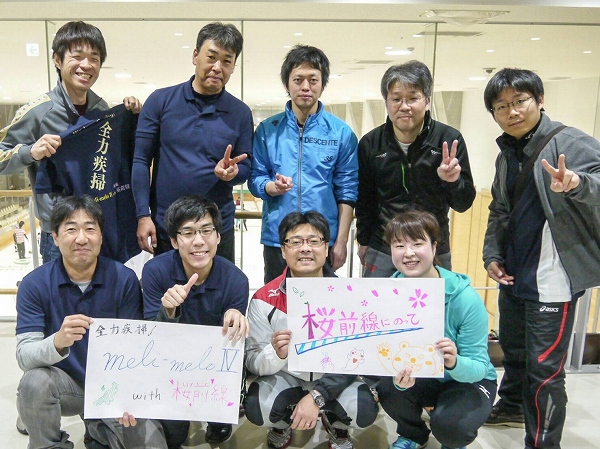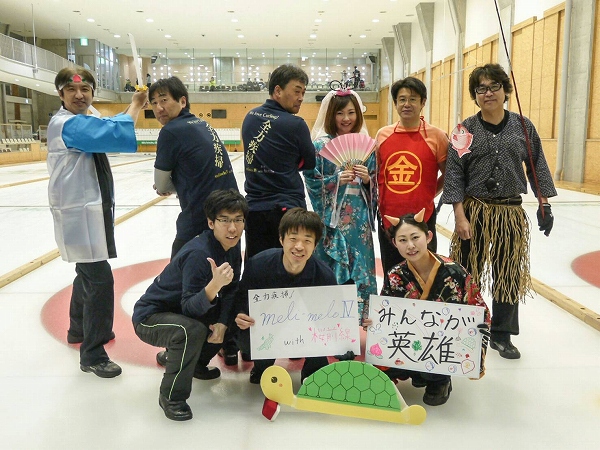 [Hanami curling tournament of the 9th Spring]
The results
——————–
■ qualifying league first game:vs Black Strawberry
2-5Defeated
■ second qualifying match:vs everyone is a hero
2-2Draw
※ qualifying league so far 。In LSD result slipped to second place frame (seed frame) of the bronze tournament。
■ bronze tournament:vs たっきーオンステージ
1-5Defeated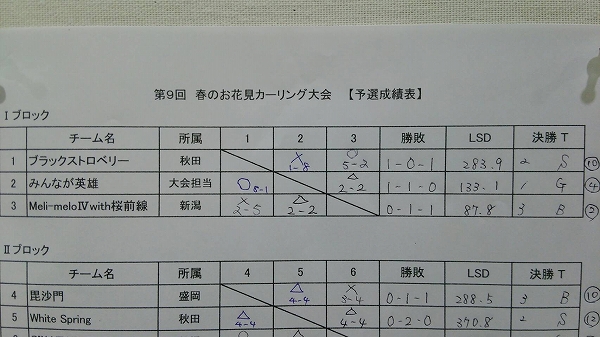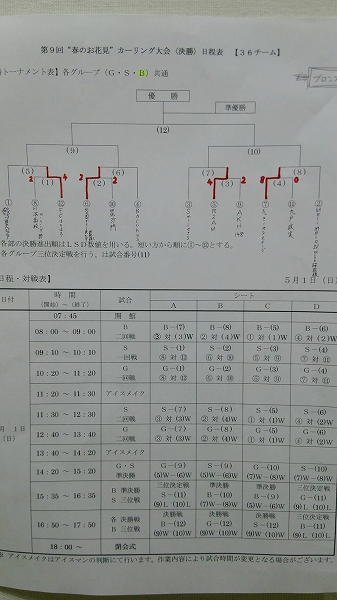 But ... I was not able to be one win、Was the first of the fun tournament was able to interact with many people in Aomori。Your tournament officials、Thank you very much。
---
2016.05.15Postscript from participants
The past 16 pm I arrived in Michigin Dream Stadium。
Already fancy dress competition ... yea、Curling tournament had raised hot。
What's warrior figure and Antonio ○ tree in the back。
You can see the rugby players are in front。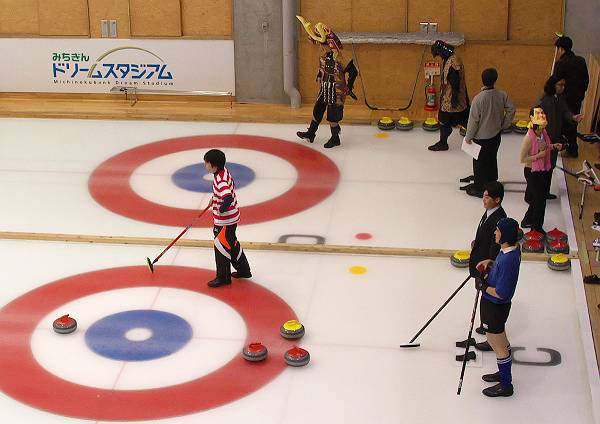 Tacchi over on stage vs Avantgarde game
What this also fancy dress (stage costume?)。
White and black contrast is shine、White costume is absolutely tend to ice camouflage。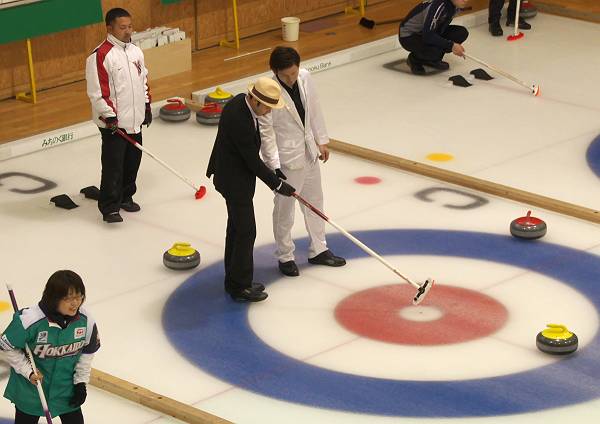 Local junior and senior high school students team(Smileys) is。
What maiden and sailor。
I'm sorry to not be introduced not know what if the character。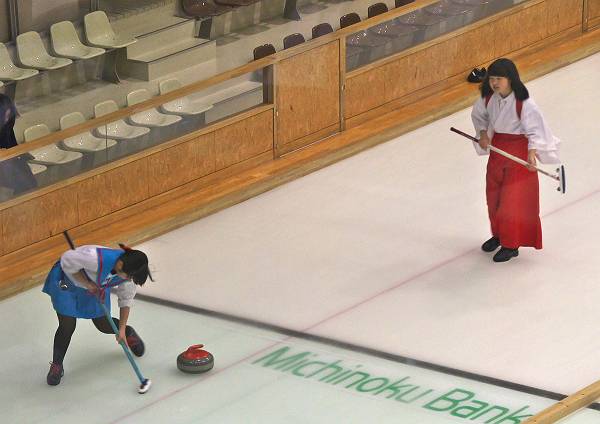 Is "everyone is a hero," the practice of team。
Otohime and Oni (left) to watch the delivery of Taro Urashima
It is also a nice picture of the costume。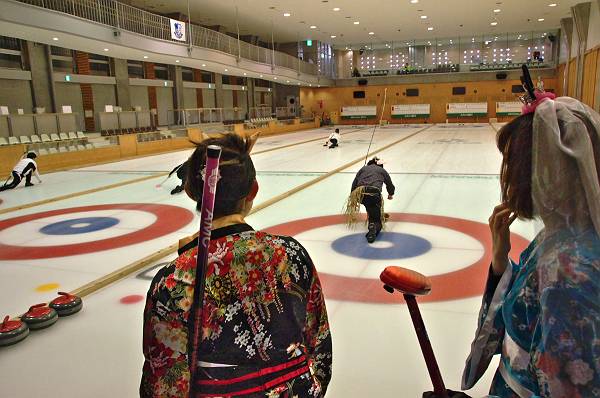 Momotaro and followed by everyone Kintaro is also delivered in the air。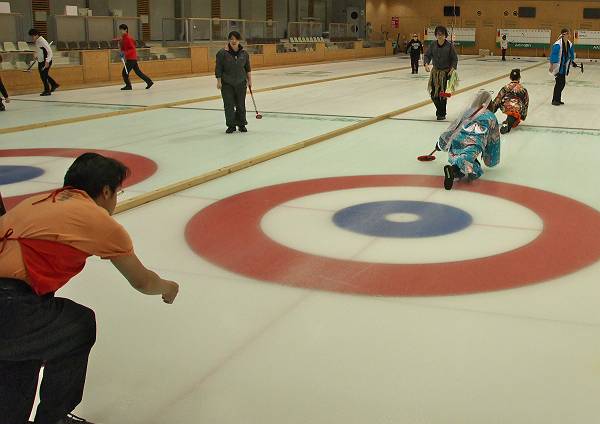 This is white Spring
What immediately before entering the pitch from now minus the Stone。
But it is likely to eyes go to the beauty of leg lines、This is cosplay men unfortunately。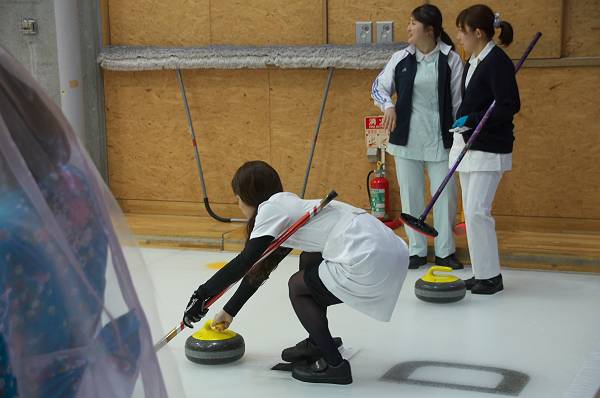 Practice landscape of the team "Suzuki home your line like"
First delivery of Mr. son of the second son (Medium 2)
SUZUKI of characters in the back of the team uniforms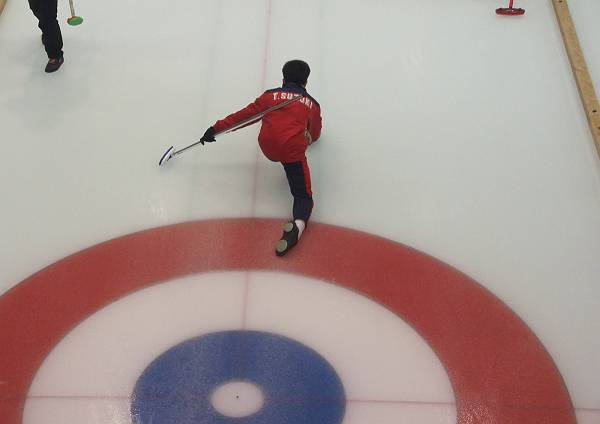 And daughter (small 5)
Indeed is the stately form。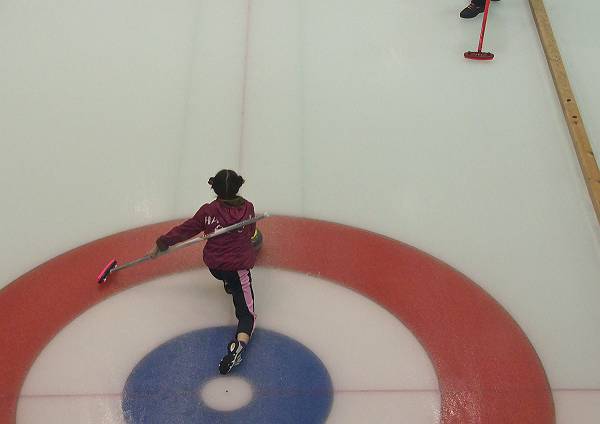 Dad followed by mom and skip。
Daughter and mother are together also hairstyle。
Dad also look good and we ride to the mini-chair of Hanagasa of Nebuta to head。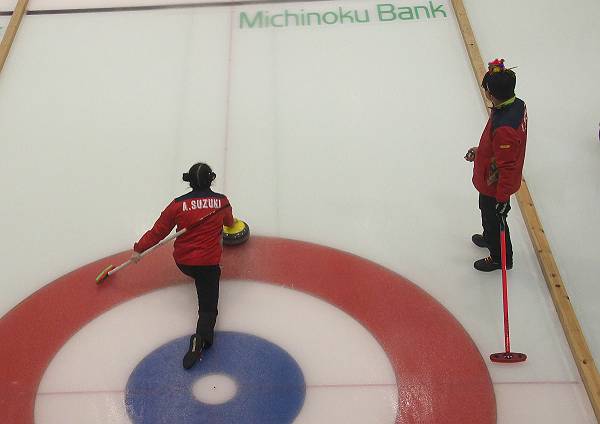 The doth familiar with curling in the whole family
It is truly "curling of the town Aomori"。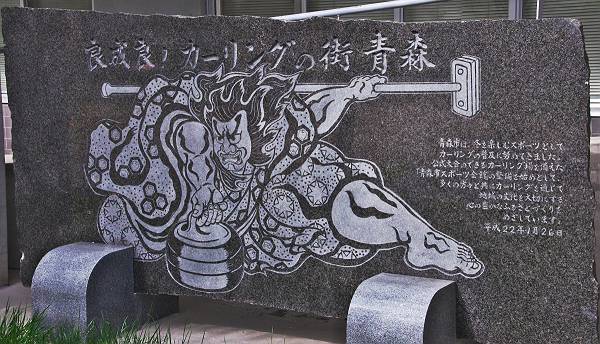 Aomori use of uniforms it is already familiar with the All Japan Championships。
Also aligned with the suits team 4K against。
Whether this will become a uniform rather than a fancy dress。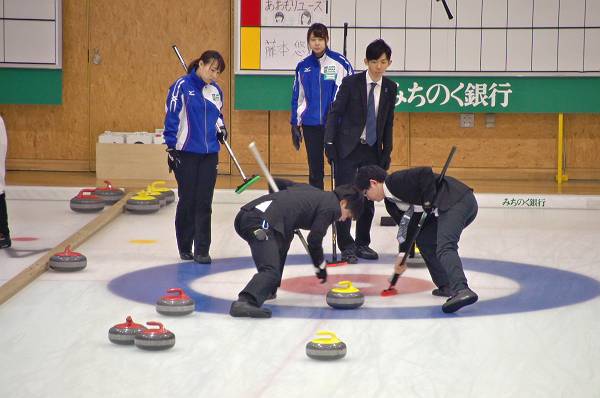 Both the cold is a game said to be for the fancy dress。
And chair of the N Shima's is next to the sheet、Here also Inoki's (an appearance) is ...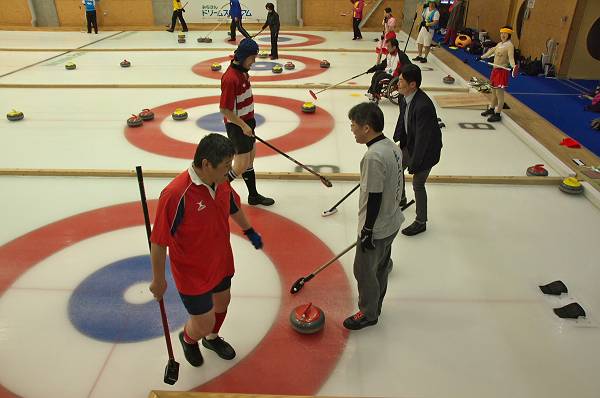 Familiar Princess Peach in Mario Brothers next to the lane。
National hero Anpanman is waiting for a new face in the back。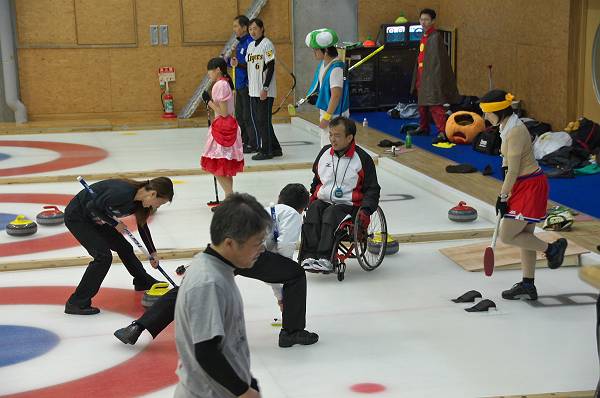 Not only never disguise、Also we have teams of ordinary-looking (?)。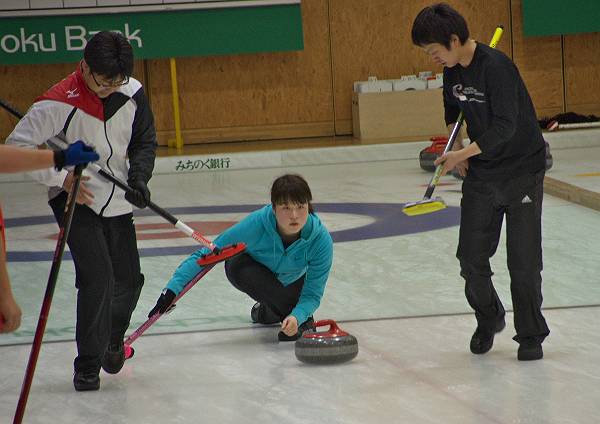 The play of the chair is seen sight of the open tournament unique。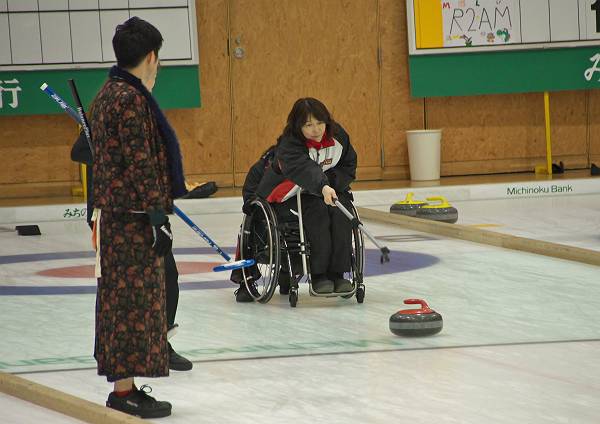 Photos of cherry-blossom viewing (s), but you will by omitted
Here it was also great excitement in the large number of participants。
It was the first time in Aomori、Now very impressive 3 days。
Also I'd like to participate in next year's tournament。